Jimmie Johnson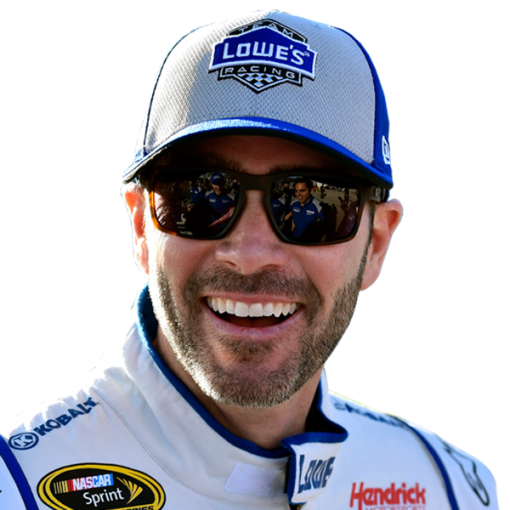 Superman Hall of Heroes inductee Jimmie Johnson is a racing icon.  Throughout his career in motorsports, he has won at every level including a recent victory driving a Superman-themed paint scheme. At the highest level in NASCAR, Johnson has accumulated six championships and 77 wins, third and seventh respectably. While he is a fierce competitor, his accomplishments reach far beyond the track. The Jimmie Johnson Foundation is dedicated to assisting children, families and communities in need throughout the United States. To date, more than $8.8 million has been contributed to various organizations. The foundation currently focuses on K-12 public education.
 Johnson is one of the most accomplished athletes of this era. The only race car driver in history to be named Associated Press Male Athlete of the Year, he is a six-time NASCAR Sprint Cup Series champion, putting him just one behind the all-time record shared by stock car racing legends Richard Petty and Dale Earnhardt.
In 2006, Johnson and his wife Chandra launched the Jimmie Johnson Foundation, which is dedicated to helping children, families and communities in need. It focuses on funding K-12 public education, primarily through the Jimmie Johnson Foundation/Lowe's Toolbox for Education Champions Grant program. Grants have been awarded to 94 school projects located in California, Oklahoma and North Carolina. Grant projects include science and technology, health and fitness programs, trade-based programs, school improvements, language and literary programs and the arts. The Foundation raises funds through an annual golf tournament in San Diego and the Jimmie Johnson Foundation Wellness Challenge, a series of events held around Charlotte, North Carolina. To date, more than $8.8 million has been contributed to various organizations.
Now in his 15th full season with both crew chief Chad Knaus and primary sponsor Lowe's Home Improvement, Johnson finds himself seventh on NASCAR's all-time win list and fourth in the sport's modern era (1972–present). He holds the all-time record for NASCAR Sprint Cup Series wins as a driver at California Speedway (five wins), Charlotte Motor Speedway (seven wins), Dover International Speedway (10 wins), Kansas Speedway (three wins, tied with Gordon), Las Vegas Motor Speedway (four wins) and Texas Motor Speedway (six wins). Johnson is the only driver to have qualified for the championship-deciding Chase for the NASCAR Sprint Cup every year since its inception in 2004 and has averaged more than five wins per season throughout his career.
---
Share this Hero with Your Friends